The Asian Studies Center participates (and occasionally hosts) two conferences centered on Asian Studies: the Midwest Conference on Asian Affairs (MCAA) and the American Association of Teachers of Korean (AATK).
As a regional conference of the Association of Asian Studies (AAS), The Midwest Conference on Asian Affairs (MCAA) continually provides a forum for scholars and teachers of Asian Studies in the Midwest to gather and exchange knowledge about the history and cultures of Asia. The conference features individual paper presentations, as well as panels and round tables, at which faculty, graduate students, and undergraduate students present and discuss new research and pedagogical tools.
The Asian Studies Center of Michigan State University was pleased to host the 62nd MCAA from October 25 - 27, 2013 at MSU's Kellogg Hotel & Conference Center in East Lansing, Michigan.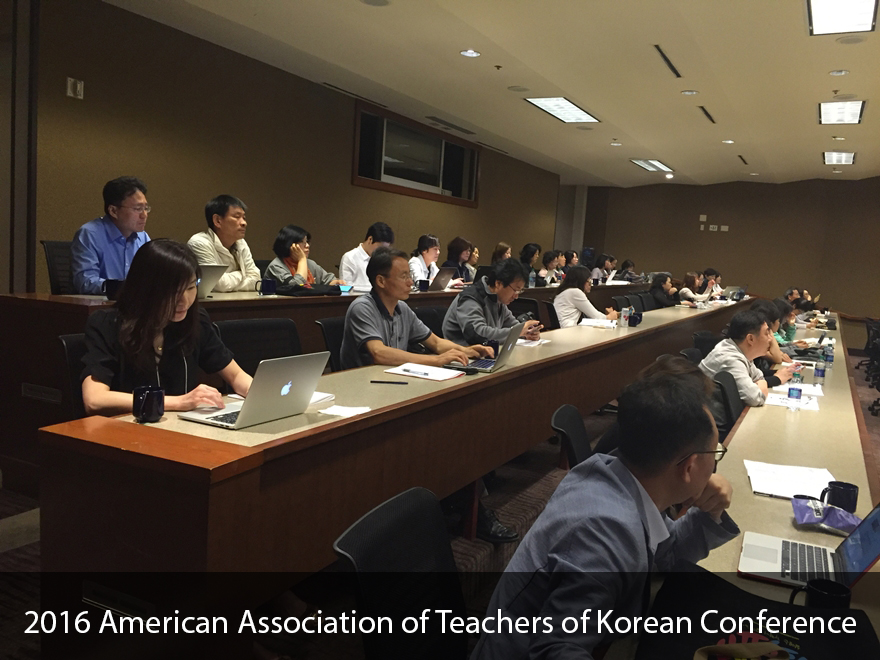 The American Association of Teachers of Korea (AATK) promotes the enhancement of Teachers of Korean language, culture, and literature in the United States. AATK hosts annual workshops for professional development and conferences that invite proposals and abstracts which promote productive and enlightened discussions on crucial challenges in Korean higher language education. They encourage the development and demonstration of instructional materials, teaching methods, and curricula. As well as voice the Association's concerns related to Korean language education in the United States, and raise funds to carry out the Association's activities.